Automotive Flexible Shaft Solutions
Product Announcement from S.S. White Technologies, Inc.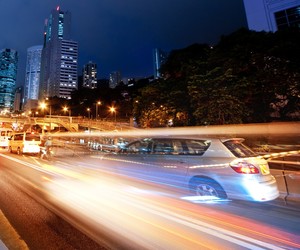 S.S. White offers many flexible shaft solutions for the automotive industry including: powered sliding doors, power seats, power rear lift gates, and more.
Pedal Adjusters
The pedal adjuster is a safety feature designed to prevent injury to the driver during airbag deployment. The pedal adjuster allows the pedals to move towards the driver as opposed to the driver moving towards the pedals. This keeps the driver at a safe distance from the airbag and its potentially harmful deployment. S.S. White makes Flexible Shafts that actuate a lead screw mechanism by transmitting torque through turns in a tight and confined space.
Power-Folding Third Row Seats
Some larger SUV's feature a third row of seats which can automatically fold down flat for extra cargo room at the touch of a button. S.S. White Flexible Shafts transmit rotary motion to actuate linear screw systems in opening and folding these seats.
S.S. White Flexible Shafts transmit rotary motion in many applications where space is tight and where noise and vibration are a concer.
---