Aluminum, Magnesium and Zinc Die Castings
Service Detail from Vexos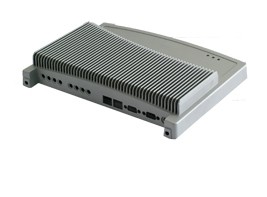 Aluminum, Magnesium and Zinc Die Castings
Die Castings Overview:
STACI's objective is to provide an integrated production solution that will provide the full range of services required by STACI's customers. The company prides itself on vertical integration to ensure that STACI's customers receive the highest levels of quality, reliability and flexibility, along with the shortest possible lead-time and most cost-effective products. STACI offers a total solution for Aluminum, Magnesium and Zinc Die Castings, including mold design and tool build, die casting/forming, CNC machining, fine finish, chemical film, painting/coating/printing and value-added assembly. STACI's die casting products are used in applications such as Automotive, Communications, Consumer Electronics and more.
Automation
STACI has developed a strategy of innovative machine process capabilities and flexible automation. STACI's manufacturing combines multi-axis, multi-function machining along with a variety of automation technologies, allowing STACI to move forward in the ever demanding requirements of customers. This strategy gives STACI the ability to provide the highest level of quality at globally competitive market costs.
The flexible automation technologies available at STACI include:
Quick-change tooling for standard machines
Modular fixtures and jigs
High-speed capability, multi-functions, excellent quality and well-processed designs
Intranet system transmitting updated information between engineering and management
In-process gauging and embedded inspection devices for quality control
Recycle systems to achieve green products and a healthy work environment.
Key Die Casting Specifications include:
Materials – Aluminum, Magnesium, and Zinc
Die casting weight and size capabilities
Al: 7 kg max weight and 950 sq cm max size
Mg: 6 kg max weight and 700 sq cm max size
Zn: 3 kg max weight and 350 sq cm max size
Finishes – passivation, electro-plating, spray painting, powder costing, silk screen printing
Complete range of secondary operations – polishing, sanding, CNC machining, drilling, assembly services
All factories ISO9000 are certified; many are QS9000 certified; and some are TS16949 certified.
In-house mold/tool design and fabrication capabilities
Reasons to Choose STACI Die Casting Production Solutions
Total solutions for Aluminum, Magnesium, and Zinc Die Castings
Around-the-clock engineering support
Dock-to-dock delivery
Just-in-time delivery using local and/or regional warehouses
Contact us today with your project need:
STACI
905 Lakeside Drive, Unit 1
Gurnee, IL 60031
USA
---