Contain & Control Compressed Natural Gas: SVF
Product Announcement from SVF Flow Controls, Inc.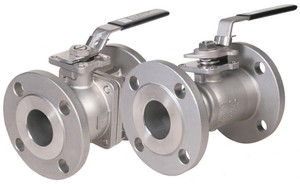 SVF offers a complete range of valve products to support the Vehicle-CNG initiative worldwide. All of the valves we offer may be fully automated and fitted with ancillary controls such as pilot valves and limit switches.
Containing and controlling compressed natural gas (CNG) requires valves that are robust, precision-engineered and with options and variations that suit a wide range of applications. For more than a decade SVF has been an active partner with many of the world's leading CNG equipment manufacturers.
Our products are used in compression, storage and dispensing of gas used in the support of the Natural Gas Vehicle (NGV) industry, considered one of the most ambitious and promising alternatives to gasoline.
Innovation, flexibility and a commitment to quality are the key components of our CNG family of products which include our Series P4, HBEV, 41Rev3, B41Rev3, H7 and H762.
---