Custom Technical Ceramic Materials
Featured Product from Saint-Gobain Performance Ceramics & Refractories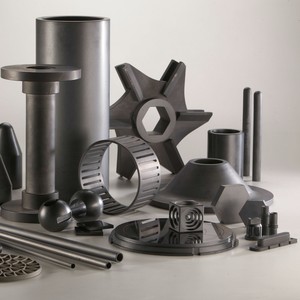 Technical ceramics are also known as Engineered, Advanced, Special, and Fine Ceramics. Technical ceramics are classified in three distinct material categories:
Oxides: Alumina, zirconia
Non-oxides: Carbides, borides, nitrides
Composites: Particulate reinforced, combinations of oxides and non-oxides.
Technical ceramic materials are able to withstand harsh environments and are used in numerous applications requiring high corrosion (or wear) resistance, high erosion resistance, high temperature capability and low electrical conductivity. Many industries including automotive (engine), industrial (wear), medical, electronic and defense rely on technical ceramics to solve difficult problems.
Technical Ceramics at Saint-Gobain
Saint-Gobain Ceramics offers a wide range of technical ceramic materials for a wide variety of client applications. Our technical ceramic materials are used to manufacturer unfinished machined blanks, finished components, pressed near net shape blanks, high volume pressed net shape components, and complex highly-machined parts.
We would enjoy the opportunity to show you more of our capabilities in this area. Visit our website for more Technical Ceramic materials information.