Enineering Ceramics in Mining & Mineral processing
Featured Product from Saint-Gobain Performance Ceramics & Refractories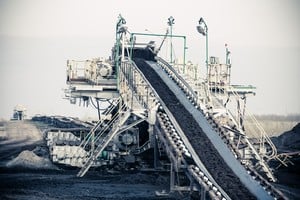 Exceedingly hard, strong, and tough, our ceramic materials are routinely applied in harsh working environments associated with high erosion, severe corrosion, and extreme temperatures. Each of these environments apply to varying degrees in the mining industry.
Our engineered ceramics that are routinely utilized in mineral processing applications include:
We have developed a range of these materials suitable for various forms of equipment in crushing, grinding, and separation which require good sliding abrasion and moderate to light impact resistance, the best of which is our products under the Durastrike® ZTA, Corguard® and HAMMERfrax® brand names. Each of these products can be supplied and designed in large or complex shapes to suit your specifications.
If you would like to learn more about our wear resistant solutions for Mining with a member of the Saint-Gobain team, simply contact us today.