Silicon Carbide Grades, Formats & Bonding Types
Featured Product from Saint-Gobain Performance Ceramics & Refractories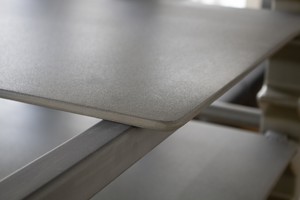 Silicon carbide grades can be distinguished by its porosity and composoition. Remarkably dense at less than 99.9%, silicon carbide ceramics are typically engineered via one of two methods: reaction bonding or sintering.
Saint-Gobain is an industry-leading silicon carbide supplier that manufactures fine ceramics and refractories under a wide selection of trusted brand names and services demanading applicaiton areas with uniquely tailored solutions. SiC products include --
SiC products are used in a multitude of industries from iron & steel to display glass to defense & security.
Visit our website for more details on our silicon carbide material, brands, products and applications.