WearFIX™ Armor Coating
Featured Product from Saint-Gobain Performance Ceramics & Refractories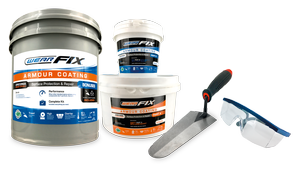 WearFIX™ has been designed for highly demanding applications
where standard epoxy and grouting compounds are simply
unable to perform.
WearFIX™ armour coating is a unique Saint-Gobain Performance Ceramics & Refractories innovation base on Zirconia material and made at 60% with recycle material. The hardness of the ZAC grains combined with the specially designed interlocking grain structure provides superior performance.
WearFIX™ offers corrosion resistance to harsh environments in both acid and alkali.