Wear Resistant Technologies
Featured Product from Saint-Gobain Performance Ceramics & Refractories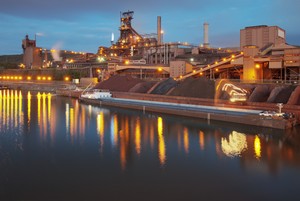 Wear Resistant Technologies by Saint-Gobain Performance ceramics and refractories, designs and customizes engineered?ceramic?shapes into lining systems that improve the performance and efficiency of equipment life. We have developed many cost-effective?solutions that solve wear and corrosion problems encountered in heavy industry. Our goal is to extend the life of your equipment and keep your systems at maximum operational levels.??
The applications we support are relevant across a wide range of industries thanks to our different ceramic materials:
If you would like to learn more about our wear resistant solutions with a member of the Saint-Gobain team, simply contact us today.