Denstone® Support Media Product Family
Featured Product from Saint-Gobain NorPro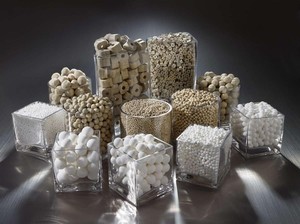 Saint-Gobain NorPro understands that each process puts different demands on its support media. We developed Denstone® support media designed to fit a range of applications while at the same time providing you with added security of performance in more demanding environments.
Each of our Denstone® support media products is tailored to meet a specific need. Whether it be protection against rapid depressurization with Denstone® 2000, reduced pressure drop and elimination of small spheres <13mm with Denstone® deltaP®, or protection from silica leaching in steam applications with our low silica Denstone® 99, Saint-Gobain NorPro has the right media for your reactor. Our global products, supported by regional manufacturing in the United States, Germany, and China, allow you to choose the best media no matter where you are and gain the peace of mind of using a reliable support media developed with your process in mind.
Learn more about the Denstone product family in this short video.