Micro-Size Accu Spheres from Saint-Gobain NroPro
Featured Product from Saint-Gobain NorPro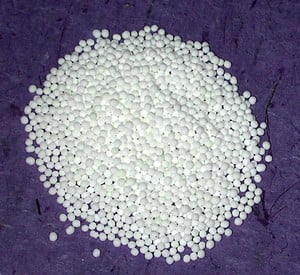 Saint-Gobain NorPro Develops Accu™ Catalyst Carrier Spheres
This spherical catalyst carrier satisfies a growing petrochemical, chemical & refining industry demand for small diameter supports which provide high-geometric surface area, uniform packing, and even flow distribution.
Accu™ spheres are utilized in slurry or moving-bed reactors where coking and constant catalyst regeneration is required. Accu sphere catalyst carriers can be used effectively in micro-channel reactor configurations where small particles of narrow size distribution are critical for efficient and uniform packing.
Accu™ sphere catalyst carriers are available from 0.3mm to 3.5mm and are available in large-scale production with very tight adherence to specifications and high-level quality control in a variety of materials such as alumina, silica, titania, zirconia and mixed oxides.
Saint-Gobain NorPro maintains an historical leadership position in providing its clients with
catalyst carriers
to improve selectivity, activity and extend catalyst life. Using custom manufacturing processes, the physical and chemical properties of multiple materials and shapes are created to deliver optimal proprietary carriers targeting each customer-specific need. Saint-Gobain NorPro continues to save its clients millions of dollars annually for a large-scale plant with its ability to improve and innovate catalyst carrier development.