Reshaping Support Media with Value & Performance
Featured Product from Saint-Gobain NorPro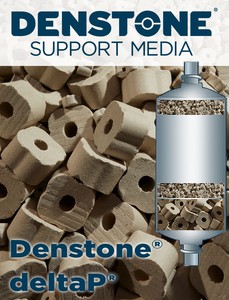 Denstone® support media was first introduced over 70 years ago to address needs in fixed catalyst bed applications for petrochemical, gas processing, refining and chemical plants. The Denstone product line addresses everything from catalytic steam reformers to process dryer applications and has quickly grown to be a well-known brand and industry standard.
Saint-Gobain NorPro's extensive range of Denstone® bed support media is the result of continual innovation and customer focus. To complement our line of spherical support media, Denstone® deltaP® shaped media was introduced to improve your bottom line and maintain a lower pressure drop during operation. This innovative shaped product provides processors with additional value over traditional spherical media.
Benefits of Denstone® deltaP® include –
Reduces media fill cost by replacing small spheres with larger shapes
Increases catalyst volume without modifying the vessel
Lowers pressure drop
Simplifies installation and storage
No catalyst migration effect
Additional details of this product are available by visiting our website, www.denstone.com.
New Website Tools from Saint-Gobain NorPro
Denstone Size Selection Guide: View this tool to identify the best Denstone® brand of support media configuration for your vessel based on the catalyst size, bottom screen opening and total available height for the support media.
Denstone Pressure Drop Estimator: The estimator allows you to calculate the pressure drop over your Denstone® media bed based on reactor conditions. This tool allows you to compare Denstone® deltaP® media with standard spheres to help you choose the best media for your reactor.
Reshaping How You Think About Support Media