Heavy-Duty Biodegradable Cleaner is EPA Approved
Product Announcement from Saint-Gobain Surface Conditioning Group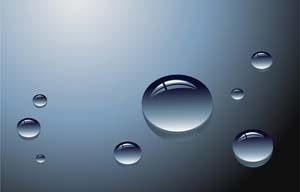 Saint-Gobain's AmberClean™ DF1 is an all-purpose, non-toxic, heavy duty biodegradable cleaner.
It can be used on tough clean ups where standard cleaners cannot. This unique formula replaces hazardous solvents for cutting through and removing tough soils like grease, oil, hydraulic fluid and dirt from most surfaces. It uses citrus and other ecologically friendly solvents to cut through oily soils. Unlike other heavy duty cleaners it is safe for people and the environment and leaves behind a pleasant orange aroma. AmberClean DF1 can be used in its standard concentrated form for tough degreasing jobs or diluted with water as a clear solution for lighter soils.
AmberClean DF1 can be used to safely clean fibreglass, driveways, metal, ceramic, and a variety of other surfaces. AmberClean DF1 is EPA approved through their Design for Environment Program (DfE).
Product Features
Cleans grease, oil and dirt combinations effectively
Will not leave films or residues
Non-aggressive towards most metals, plastics and ceramics
Low foaming and rinses easily
Biodegradable and poses no environmental or health risks
Does not contain silicone, nitrites alkanolamines, or hazardous solvents (no CFs or ODSs)
Non-silicate, non-caustic and safe to use
---