Multipurpose Biodegrdable Heavy-Duty Cleaner
Product Announcement from Saint-Gobain Surface Conditioning Group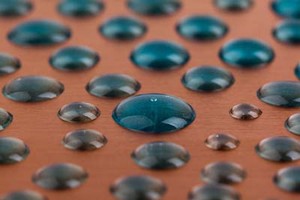 AmberClean L12A is a multipurpose, biodegradable cleaner, which does
not contain volatile organic compounds or ozone depleting substances.
Innovative Organics' AmberClean L12A's unique water-based formulation is founded on new cleaning technology and, as such, possesses a degree of environmental and personal safety that exceeds typical cleaners for similar applications. AmberClean L12A's powerful surface active agents cut through and remove combinations of grease, oil, dirt, waxes, cutting fluids, lubricants and other organic contaminants from soiled surfaces. Innovative Organics' proven corrosion inhibition technology protects metal surfaces during cleaning processes without the use of silicates. AmberClean L12A is well suited for immersion or hand-wipe applications and may be used with ultrasonic tanks, re-circulation pumps or other similar equipment.
Designed to prevent corrosion on ferrous and non-ferrous substrates, including aluminum
Does not contain chlorine , sulfur, phenols, nitrites, diethanolamine, silicone, silicates glycol ethers or hazardous solvents (no VOC's)
Will not leave films or residues
Cleans grease, oil and dirt combinations effectively
Unique water based formulation rinses easily and is low foaming
Will not remove alodine
May be ultra filtered for extended tank life
Select to download the AmberClean L12A data sheet (.pdf)
To view other cleaner products available from Innovative Organics, visit www.innovativeorganics.com/biodegradable-cleaner-products.aspx
---