High Temp PTFE Cable for Discrete Wire Systems
Product Announcement from Samtec Inc.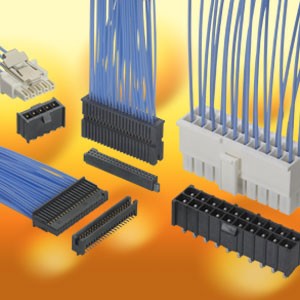 The material's ability to withstand a wide range of temperatures, along with its low rate of outgassing, resistance to flame, abrasion and corrosion, long lifespan, and excellent dielectric properties, make PTFE cable ideal for avionics, military and other harsh-environment industries and applications. Depending on wire gauge and system, PTFE cable can widen the operating temperature (compared to PVC cable) by as much as 45˚C.
Current Samtec products with optional PTFE cable are the Tiger Eye™ Discrete Wire 1,27mm (.050") Micro Pitch System (SFSD/TFSD Series), Mini Mate® Discrete Wire System on .100" (2,54mm) pitch, with 3.6A per contact (MMSD/MMSS/IPD1 Series), and Power Mate™ Discrete Wire System with 5.5A per contact on .165" (4,19mm) pitch (PMSD/PMSS/IPBD Series). Additional products are currently in development.
---