New SEARAY™ Right Angle High Density Interconnects
Product Announcement from Samtec Inc.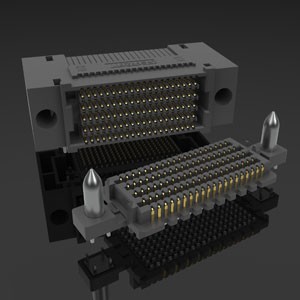 SEARAY™ Open Pin Field Interconnects are optimized to reduce skew and impedance mismatch, and feature a 1,27mm x 1,27mm (.050" x .050") grid array for maximum grounding and routing flexibility. The new SEARAY™ Right Angle High Speed / High Density Sockets (SEAF-RA Series) also offer high pin counts and rugged features, ideal for high speed micro backplane applications.
The right angle sockets are designed to mate with SEARAY™ surface mount terminals (SEAM Series), and are currently available in four-row (up to 200 contacts) and six-row (up to 300 contacts) configurations. Optional guide posts for blind mating, and a choice of tin-lead or lead-free solder charged terminations are also available. In addition, press-fit tail terminations, a right angle terminal, and 8 and 10 row designs, are currently in development.

Play New SEARAY™ Right Angle High Density Interconnects Video
---