Engine and Component Remanufacturing
Service Detail from Sardello, Inc.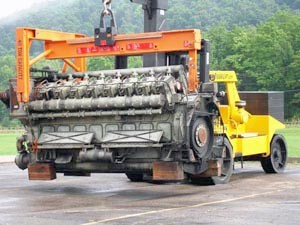 Engines and components are investments representing millions of dollars and far too costly to replace unnecessarily. Remanufacturing extends asset life again and again…leveraging the investment and maximizing the return.
Sardello has perfected the process of large engine and component reconditioning. For over 40 years, Sardello has been delivering engine and component maintenance and remanufacturing services for some of the biggest names in industry.
Sardello offers an extensive array of services: from tear-down, to cleaning, to remanufacture. You can contract with us for as much or as little as you need. Stay operationally lean while keeping equipment in peak condition.
Refurbish. Recover. Rely on Sardello.
Operational Highlights
Over 350,000 square feet of operational capacity
Over 4,000,000 parts cleaned, remanufactured, and inspected annually
AAR M1003 certified (railroad equivalent of ISO 9000)
99.99% documented product quality
Environmentally sound, EPA-approved methods for thermal, chemical, mechanical (shot, glass, or sand blasting) cleaning.
Degreasing (including vapor degreasing) and complete surface preparation of all metals, including paint removal and reapplication
Tear-down, evaluation, cleaning and reassembly of mechanical components to customer requirements
Kitting and special packaging for OEM reassembly
Operational flexibility to handle a wide variety of parts and assemblies
---