Governor Repair and Refurbishing
Service Detail from Sardello, Inc.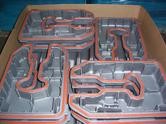 Sardello recognizes that engines and components are investments representing millions of dollars and far too costly to unnecessarily replace. Remanufacturing extends asset life again and again…leveraging the investment and maximizing the return.
Sardello has perfected the process of large engine and component reconditioning. For almost 40 years, Sardello has been delivering engine and component maintenance and remanufacturing services for some of the biggest names in industry.
Sardello offers an extensive array of services; from tear down, to cleaning, to remanufacture. You can contract with us for as much or as little as you need. Stay operationally lean while keeping equipment in peak condition
---