Moisture Meter LMA200
Product Announcement from Sartorius Group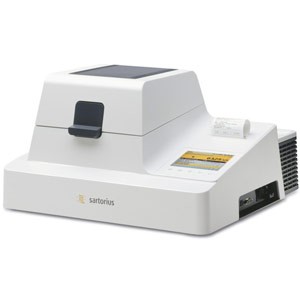 A built-in analytical weighing system inside the moisture meter LMA200 measures the weight loss of a sample and determines the end point at which the sample has reached a constant weight.
Can be used for liquid and pasty samples with a moisture content ranging from approx. 8 to 100%
Analysis time approx. 40 - 120 seconds (depends on type of sample and moisture content)
Easy two-key operation for routine moisture measurements
End-point determination: Fully automatic, by means of mass and moisture sensors; User-defined as loss of weight/unit of time for measurement; Timer mode
Built-in analytical weighing system with a capacity of 70 g and a resolution of 0.1 mg for weight values
Contact Us for product requests.
---