Secura® Easy, Reliable Weighing in Regulated Areas
Product Announcement from Sartorius Group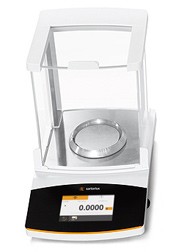 BUY Sartorius Balance and GET FREE ph Meter
The new Secura® laboratory balance from Sartorius sets new standards in metrological specifications. Beyond, Secura® is designed for customers who work in regulated environments and need high-quality results without any risk. Secura® ensures the quality of your measurements, compliance with regulatory requirements, and your efficiency, too.
Benefits
The new operating concept of Secura® will noticeably ease your daily workload during weighing.
Its APC function - Advanced Pharma Compliance - will relieve you from tedious and time-consuming documentation and monitoring tasks.
These two benefits, in combination with legendary Sartorius quality, make reliable weighing in regulated areas easier than ever before.
CONTACT US with questions on the product or to request a quote.
Click here for product specifications and more.


---