Schaltbau Connections – pre-assembled connectors
Product Announcement from Schaltbau GmbH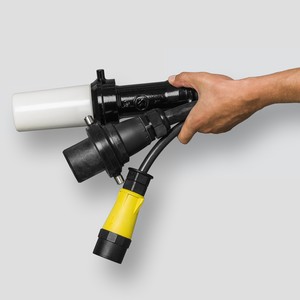 Ready assembled connectors from Schaltbau are available especially for switchgear cabinets of power stations and substations, for fast charging of li-ion batteries of order pickers, reach trucks and pallet stackers as well as for all sorts of railway vehicles with the focus on UIC compliant railway connectors.
No matter whether it is about the cabling of a switchgear cabinet of a medium-voltage transformer of a substation or about modern li-ion battery storage power plants in the industry for renewables or about electrical connections for data communications in trains and multiple units, pre-assembled connectors from Schaltbau can be adapted to any situation, can be mounted in the most confined spaces, and even lent themselves to customer-specific cabling as well as prototype construction.
The plug & play technology eliminates long installation time, makes testing unnecessary and provides for easy replacement during maintenance and repair. Thus saving time and money.
Schaltbau Connections offers pre-assembled cable sets for utilities, modern Li-Ion battery-powered forklift fleets and all sorts of rail vehicles the world over. Whether standard or hybrid cables in different lengths and sizes, coming with corrugated pipes or with clamps or terminal lugs, Schaltbau pre-assembled connectors always fit to the purpose and meet the highest quality standards. You get it ready assembled - all from one source.
---