ABEC Tolerances 1-3-5-7
Product Announcement from Schatz Bearing Corp.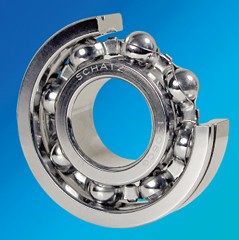 Schatz Bearing offers extensive application engineering capabilities to allow you to select the best bearing for your application.
For a complete review of your application, please consult the Schatz Engineering Department.
Call today to start putting the Schatz commitment to quality, performance and customer service to work for your company!
---