Dispensing Tests - find solutions efficiently
Featured Product from Scheugenpflug, Inc.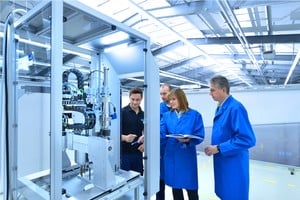 Nowadays, less and less adhesive bonding and potting processes are standard. For the design of optimized dispensing processes, it is important to find the answers to some very fundamental questions like "Does the material meet the application's requirements?" long before production launch. These questions are best answered through trial and error. It is a proven fact that professionally conducted dispensing tests achieve economical results close to serial production and therefore provide the necessary reliability for the quality of your products.

Play Dispensing Tests - find solutions efficiently Video