Scheugenpflug System Solutions
Featured Product from Scheugenpflug, Inc.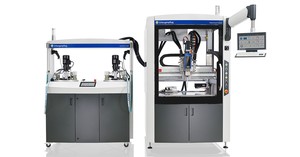 Our new, high-performance system solution for self-leveling media offers you the highest quality and flexibility for your application. Not only can it be used as a stand-alone system but its inline variant can also be integrated directly into existing production environments. Thanks to various equipment options and additional functionalities, you have even more options to adapt the process to your needs. Of course, you can take top dispensing results for granted.