Tool to Find Compact Ejectors (SCPS/SCPSi)
Featured Product from Schmalz Inc.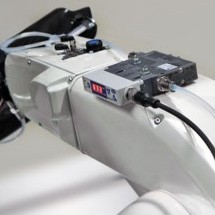 Schmalz SCPS & SCPSi compact ejectors generate and monitor vacuum in automated systems.
They are designed to handle airtight and slightly porous workpieces and are typically used in robotic handling applications and on linear axes.
To visualize and highlight the benefits of every ejector, check out the selection tool available at the "More Info" link above.