Vacuum Suction Cups for Every Application
Featured Product from Schmalz Inc.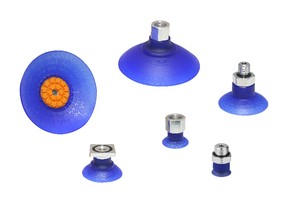 Our product range includes a variety of suction cups with various shapes, sizes and materials, providing the right suction cup for every application. Suction cups consist of a elastomer part and a connection nipple.
With individual vacuum components ranging from suction pads (also: vacuum cups) to special grippers to vacuum generators, Schmalz has a hugely diverse product portfolio that can be precisely tailored to a variety of requirements. As well as this range of individual components, the portfolio includes Schmalz vacuum gripping systems, which are available as large-area or layer gripping systems and suction spiders. Their modular design gives these complete and ready-to-connect systems maximum flexibility for custom application.