Minature Ball Screw and Lead Screws!
Featured Product from Schneeberger Inc.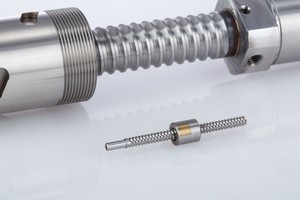 Do you have a need for high precision, miniature ball or lead screws? Schneeberger, Inc is the North American distributor for Karl Hipp GmbH. Hipp has been producing ball screws and lead screws for 50 years. With nominal diameters ranging from 3mm-40mm and leads from 1mm-10mm, we have the know how to provide you with what you require!