1.91 GHz Quad-Core Rugged Computer
Featured Product from Sealevel Systems, Inc.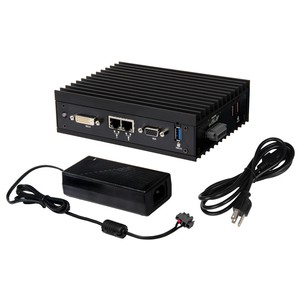 The Relio™ R1: Sealevel takes COM Express architecture to extremes with the Relio R1 industrial computer, featuring a quad-core Intel Atom processor and 8 GB of RAM in a virtually indestructible, DIN rail compatible enclosure. The R1 is Sealevel's most rugged computer to date, designed to exceed military specifications for shock and vibration.
The Relio R1 achieves an impressive operating temperature range of -40° to +71° C, while requiring low power consumption over an 18-36 VDC input range. Standard I/O features include two software-selectable serial ports, dual Gigabit Ethernet, four SeaLATCH™ locking USB ports, and digital and analog video interfaces.
Inside the R1, a 64 GB MLC CFast card provides solid-state storage and comes preloaded with Microsoft Windows 10 64-bit operating system.
The Relio R1 compact, rugged industrial computer is designed for applications that demand powerful processing capabilities, and wide operating temperature range, while designed to exceed military specifications for shock & vibration. Order your Relio R1 QuickStart kit today, or take a look at our configurable Relio R1 for other ordering combinations and options.