Industrial IoT Solutions for Solar Farms
Featured Product from Sensata Technologies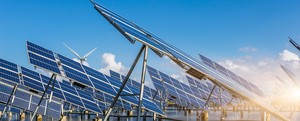 Sensata's Industrial Internet of Things (IoT) solutions provide condition monitoring capabilities that can be leveraged in mission-critical applications. One such application is high resistance joint monitoring, where the use of IoT can ensure safety on solar farms.
Sensata's solution replaces the need for expensive, periodic manual maintenance of solar farms by providing real-time data directly to the cloud.
Learn more about our Industrial IoT Solutions for Solar Farms.