Senscient Achieves InMetro Certification
Product Announcement from Senscient Inc.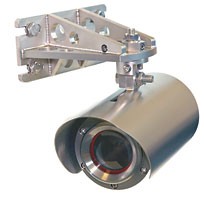 SENSCIENT ELDS™ 1000/2000 OPEN PATH GAS DETECTORS ACHIEVE INMETRO CERTIFICATION
Senscient, a leading provider of advanced gas detection products, has achieved National Institute of Metrology, Standardization and Industrial Quality (InMetro) certification for the Senscient ELDS™ Series 1000/2000 Open Path Gas Detectors. The accreditation, required for the exportation of products to Brazil, ensures Senscient ELDS Series 1000/2000 systems meet performance, quality and safety standards.
"Senscient takes tremendous pride in producing the most technologically advanced Open Path Gas Detection systems available in the market today," says Jean Berthold, Vice President and Chief Marketing and Sales Officer, Senscient, Inc. "Achieving the InMetro Certification through the University of Sao Paulo, Brazil, assures customers in South America of Senscient's ELDS technical competence and operational safety."
The Senscient ELDS Series 1000/2000 systems are designed to measure both flammable and toxic gases including methane and hydrogen sulfide, hydrogen fluoride, hydrogen chloride, ammonia and carbon dioxide. The ELDS system offers greater sensitivity for combustible gases than any previous Open Path Gas Detection technology. Guaranteed for no false alarms, ELDS Open Path Gas Detection systems increase the probability and reliability of detecting a gas leak before it reaches actionable levels.
Senscient Open Path Gas Detectors are ideal for offshore platforms, FPSOs, onshore petrochemical facilities and refineries, and other industries facing gas leak hazards. Senscient ELDS Open Path Gas Detectors previously received GOST-K certification for Republic of Kazakhstan, providing product distribution into the Caspian Sea region. Additionally, Senscient's manufacturing facility in Poole, United Kingdom maintains its FM Global approvals for quality and manufacturing practices.
Contact us today for a quote!
---