Digital Humidity Sensor SHT7x (RH&T)
Product Announcement from Sensirion AG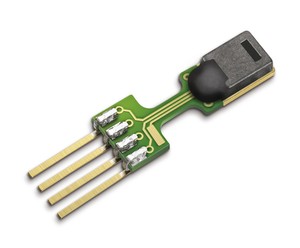 Sensirion's family of relative humidity and temperature sensors has made it to be an industry standard - mainly due to high integration (CMOSens® Technology) and tiny size.
The digital humidity and temperature sensor SHT7x is the pin-type version of Sensirion's familiy of relative humidity sensors. The capacitive humidity sensor provides digital and fully calibrated output which allows for easy integration and avoids extra-costs on additional calibration on the customer side. The humidity sensors' excellent long term stability has been very well perceived and the cutting edge low energy consumption is unachieved and makes them the right choice for any remote application.
Depending on the required accuracy, two different types of the pin-type humidity sensor (SHT71 or SHT75) are available.
---