Sequence Enterprise Work Instruction Software
Product Announcement from Sequence Software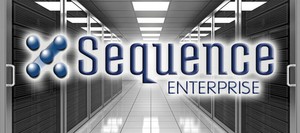 More than "just" work instructions-
In highly regulated industries such as military, medical device, homeland security and defense manufacturing, providing a complete audit trail and objective evidence of compliance to manufacturing standards is oftentimes a required element of doing business. This information may not only be required for customer acceptance but also at some point in the future in the event of an unforeseen audit. In many environments, sign-off is at the level of an individual performing a discrete task as opposed to the operational level that has historically been accepted. Without the ability to produce documentation at this level, your product may sit on the loading dock waiting for customer acceptance or regulatory approval.
Traceability for manual assembly -
Sequence allows companies doing complex manual assembly to easily create, manage, deploy and validate the information required to build their products. With integration to an ERP system, work instructions can be customized to specific work orders / serial numbers providing complete traceability for any build and an easy path to objective evidence. Sequence makes available only one version of the work instructions - the RIGHT one. Electronic delivery of work instructions to the shop floor and capture of information against the work order provides detailed records of what, when, where, how and by who a product was assembled. All of this comes at a fraction of the cost of maintaining the same information in an "Office" or paper-based environment.
It's not about the work instructions but what the work instructions allow you to accomplish -
Let's talk about what you want to accomplish and how Sequence can help:
Get product out the door faster;
Reduce the time spent doing daily audits;
Consolidate your objective evidence in one system; and
Track the specifications to which a device was manufactured.
---