Sequence for Semiconductor Fab Equipment
Product Announcement from Sequence Software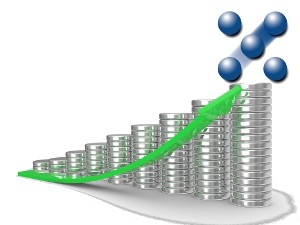 The semiconductor fabrication equipment industry is about to explode and manufacturers of high-tech hardware and instrumentation perhaps struggle more with constrained capacity and training issues than any other industry. Quite often, company growth or a new product launch is limited by the rate at which new manufacturing personnel can be hired and become effective. Add the complexity of highly configurable products to be more competitive and suddenly, role-specific work instructions are needed to effectively and profitably produce products.
Manufacturers confirm that Sequence helps them to:
Reduce the time it takes for new hires to become effective;
Accelerate new product launch;
Adapt more quickly to changing product configurations and customer needs;
Generate correct manufacturing work instructions for highly configured products; and
Free up engineering time that was being spent helping to get product out the door.
High tech manufacturers face tough challenges. Theirs is a difficult business. Products can have thousands of parts, require hundreds of complex, manual steps to assemble, and change on a daily basis. It is no wonder that this industry, perhaps more than any other, struggles with issues of workforce training, standardization and business growth. How do you have that record quarter of sales when you can't hire and train manufacturing personnel fast enough to get the product built CORRECTLY and out the door? While the problems are numerous, one key to high-tech manufacturing success is to capitalize on and embrace the enabling capabilities of new technology!
While not the cure for all growth problems, the ability to quickly capture tribal knowledge and convert that knowledge into effective work instructions has shown to be an invaluable enabler in high-tech manufacturing companies. Sequence is an efficient, cost-effective tool to transform "tribal knowledge" into "corporate knowledge" that adds significant value to your company's bottom line.
---