MS4425 & MS4426 for 0-300 psi
Product Announcement from Servoflo Corporation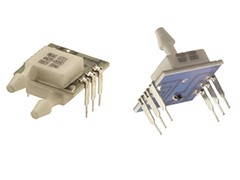 The new MS4425 & MS4426 are fully temperature compensated pressure sensors with an unamplified output of 0-100 mV.
The MS4425 comes as either differential, gauge or absolute with 2 ports parallel to the printed circuit board. The MS4426 is available as gauge or absolute with 1 port vertically mounted to the printed circuit board. Both have various pressure ranges available between 0-1 psi and 0-300 psi.
Ideal applications for these sensors include medical instruments, altitude and airspeed measurements, process control, factory automation, and leak detection.
Learn more about the MS4425 & MS4426 or contact us for pricing.
---