New Power Management IC Solutions
Product Announcement from Servoflo Corporation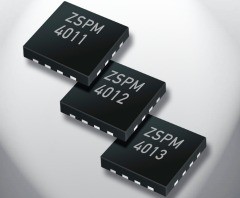 Servoflo is now offering DC-to-DC integrated circuits for managing power consumption.
The ZSPM401X Series are DC/DC synchronous switching regulators with fully integrated power switches, internal compensation, and full fault protection.
The switching frequency of 1MHz enables the use of small filter components, resulting in reduced board space and reduced BOM costs.
These IC's require only 4 external components!
3 models are available:
---