Communication Battery Series
Featured Product from Shandong Goldencell Electronics Technology Co., Ltd.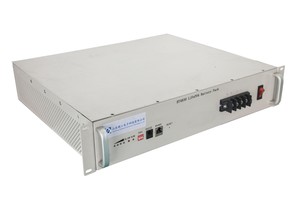 Product Name, Communication Battery Series
Product Model, 48V10Ah, 48V20Ah, 48V30Ah , 48V40Ah, 48V50Ah
Nominal Voltage, 48V, 48V, 48V, 48V, 48V
Rated Capacity, 10Ah, 20Ah, 30Ah, 40Ah, 50Ah
Energy, 480Wh, 960Wh, 1440Wh, 1600Wh, 2500Wh
Internal Resistance, ≤100 mΩ, ≤60 mΩ, ≤60 mΩ, ≤60 mΩ, ≤60 mΩ
Weight, 8.5kg, 15.1kg, 20.3kg, 24.6kg , 30.5kg
Charger Current, ≤10A, ≤20A, ≤30A, ≤40A, ≤20A
Discharge Current, 20A , 30A, 50A, 50A, 50A
Product Performance
1. Energy efficiency is high, and the single cell has good consistency.
2. Effective cycle life is long, and control interfaces are abundant.
3. High and low temperature discharge performance is great, and the product is safe and environment friendly.
Main uses
Solar & Wind energy storage, smart power grid, UPS back up power,etc
Shipping:
1. 3~15working days depending on order quantity
2. UPS, DHL, FedEx, TNT or by sea available
Payment & Term:
1. T/T , L/C, PAYPAL , Western Union or Cash
2. FOBShenzhen or FOBHongKong
Warranty:
2~5years
Addtional Services:
1. Custom designed battery packs
2. OEM welcome
Our Advantages:
1.We are the ONLY one supplier approved by China Military
2.Global liablity insurance - PICC US$8million insured
3.UL, IEC, CE, MSDS, UN38.3, ISO9001, ISO14969 approved
4.>2000 life cycles @ 100% DOD, > 3000 life cycles @ 80% DOD