super capacitor 2.5V 2.2F
Featured Product from Shandong Goldencell Electronics Technology Co., Ltd.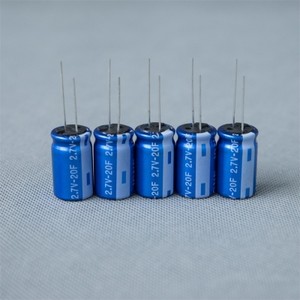 Characteristics:
1. High capacity in farad level, small vollume
2. High discharge current up to 1000c, low ESR
3. Long life time of over 100, 000 times
4. Wide operation temperature range: -40~85C
5. Environment-friendly, SGS, RoHS compliant
Applications:
solar lamp, cordless phone, walkie-talkie, car DVD, toy etc.
Quality:
passed testing of ISO9001:2000, SGS, CE and RoHS.
OEM/ODM is welcome.