LCT-1000 Capacitance Level Sensor
Featured Product from Shanghai Yuanben Magnetoelectric Tech. Co., Ltd.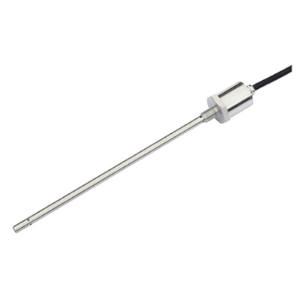 Overview
The principle of the LCT-1000 capacitive liquid level sensor is to use the capacitance formed by the positive and negative probes filled with the liquid medium to change the capacitance (the amount of change in the liquid level) into a standard electrical signal as the liquid level changes linearly. The core components of the product are highly integrated , dedicate capacitance measuring chips with precise temperature compensation and linear correction for high precision, high stability and continuous measurement.
Features
1. Suitable for wide voltage power supply, 5-12VDC
2. Large dynamic range, fast response, and zero drift
3. Simple structure and strong adaptability
4. The upper and lower blind areas are small, which can add the measuring height of the tank
5. No float required, no mechanical error
6. Ultra-small electronic cabin for narrow installation space
7. Stainless steel material, the overall appearance is generous
8. Recalibratable for different anti-freeze fluid
Echnical Data
Capacitance Level Sensor

Model

LCT-1000

Voltage

5 ~12VDC

Displacement range

100-1000mm

Linear error

±1%F.S

Repeat error

<±0.02%F.S

Temperature Coefficient

0.025%/

Working Temperature

-40°C - +85°C

Storage temperature

-40°C - +100°C

Rod material

stainless steel

Output signal

Modbus RS485 Optional

0-5 VDC Three-wire system 9-12 VDC power)

4-20mA 24 VDC power

Installation method

Threaded connection

Way out

Straight out cable

Protection level

IP65
Application
1. Fuel tank oil level detection (power equipment, base station and other fixed equipment fuel tanks, construction machinery, etc.)
2. Transmission equipment, etc. ( hydraulic oil, lubricating oil, etc.)
3. Water measurement: medical equipment
4. Light industry: clean single-phase fluid level measurement and monitoring alarm for liquor, beverages, etc.