MIS-S4B magnetic code identification sensor
Featured Product from Shanghai Yuanben Magnetoelectric Tech. Co., Ltd.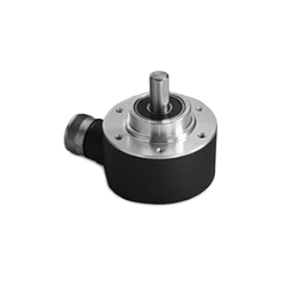 MIS is a magnetic code recognition sensor used to identify magnetic code labels. The MIS identification sensor is used with the magnetic code label and mounting bracket (optional). The output of the label number can be achieved by either analog voltage or current output or IO-Link.
The analog output is set to 16-step indexing at factory time, so 15 magnetic code labels can be distinguished. In addition to identifying the label, the existence of the label can be transmitted to the controller through digital switch output. Based on this functional approach, MIS sensors are suitable for easy identification tasks, such as changing tools or specifications. By identifying the magnetic code label, the programming effort is reduced because the label is not required first. Sensors and tags need only be installed in the desired location and are ready to operate.
Product features
for reading magnetic code label identification of sensors
can choose by analog voltage or current output or IO - Link output tag number
testing label the existence of the digital switch output
magnetic code label, it is very easy to install and debug
high repeat precision
no other coding and sensors to detect the existence
under shock and vibration, reliable fastener fixed sensors, improve the reliability technical
Protection distance 0 mm... 3 mm, the distance between the sensor and the label
The working area
Maximum radial displacement between the sensor and the label is ±3mm (source-based magnetic code label)
Maximum axial displacement between the sensor and the label TYP. 1 mm (at a reading distance of 3 mm; At 25 °C.)
Mechanical/electronic parameters
Electrical connection 1 x cable with plug, M8, 4 pin, 0.3m
Power supply voltage 12-30VDC
The shell color
Enclosure protection class IP67 (EN 60529)
Protection Class III (IEC 61140:2016-1
Dimensions (length * width * height) 40.6*12.3*16.8
Readable coding structure source magnetic code label
Radial velocity measurement: ≤ 2 m/s; Axial: ≤ 0.2m /s
See drawing for magnetic code label of recognizable object shape
Number of different magnetically encoded labels 15
6 ms sampling rate
Recognize the label to run IO-Link, output function (current/voltage)
Repetition accuracy ≤ 0.5mm
IO-Link interface function parameter setting, through the process date, output label number
Analog output current 4-20mA, voltage 0-10VDC
Indicator 4 LEDS (ON, recognize the label, IO-link running, output function (current/voltage)
Environmental parameters
Electromagnetic compatibility (EMC) EN 60947-5-27
Anti-vibration IEC 60068-2-6:2007
Operating ambient temperature -20 °C ~ + 70 ° C
The external magnetic field immunity of the label is ≤ 85 mT