Magnetic Liquid Traps MBF-1166
Featured Product from Shanghai Yuanben Magnetoelectric Tech. Co., Ltd.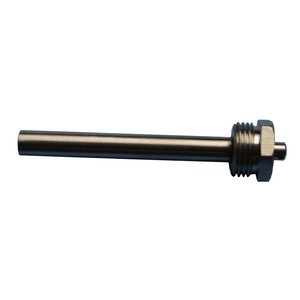 Description
Magnetic Liquid Traps also named magnetic bar filter or Magnetic Grate, the Magnetic Grate is installed or simply laid-inside of hoppers housing, and bins to trap and hold ferrous fitness, fragments, and small metal objects. Please be aware these grates are built for low-abrasion materials. The products can be mounted anywhere
Features and Applications
Features
Frame and tube material is 304 or 316L stainless steel.
Good corrosion resistance and no pollution.
Standard magnetic grates are assembled with stainless steel frame and 25mm diameter round bars.
Standard working temperature working temperature from to 80°C to 350°C is also available.
Normal item (N style), Easy-cleaning (E style), grate with angle baffles or rod is available.
Simple structure, easy mounting and long service life.
The max magnetic strength is 8000GS.
Applications
The frame and magnetic bar surface can be fine polished and full welded to meet food grade or pharmacy application.
The products are widely applied in the ceramic, electric, mining, injection molding, fine chemical engineering, rubber, metallurgy industries.
Specification
Products can be customized according to client requirements.
Diameter

Φ6~Φ32mm

Length

30-400mm

Material

Stainless steel SUS304 or SUS316L

Mounting Method

Dia M8-M28thread of flange

Temperature Resistance

1 N < 80°C, 2 M < 100°C, 3 H < 120°C

4 SH < 150°C, 5 UH < 180°C, 6 EH 200°C
Delivery
| | |
| --- | --- |
| < 200 pcs | 3 working days |
| < 500 pcs | 1 week |
| Un-standard products | 3 weeks |