High Efficiency Filter Cartridges
Product Announcement from Shelco Filters - Division of Tinny Corp.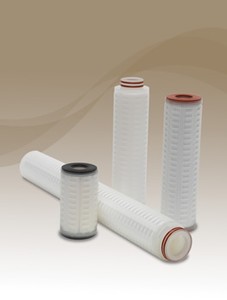 Shelco Filters' MicroVantage™ high efficiency filter cartridges are the ideal choice when high retention efficiency and outstanding value are essential. Our product range includes high efficiency and absolute rated melt blown depth and pleated filter cartridges to provide multiple options for the filtration process. The PD series polypropylene depth cartridges feature multi-zone construction to enhance dirt-holding capacity. The MicroVantage pleated polypropylene and glass fiber cartridge filters are designed with maximum surface area to optimize dirt-holding capacity, and service life. Each filter is manufactured in a clean room environment under a quality management system to meet the most stringent user requirements.
---