AC motor dirve for Solar Pump
Featured Product from Shenzhen INVT Electric Co., Ltd.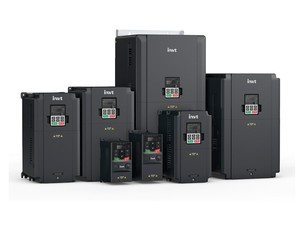 Goodrive100-PV series are inverters that INVT newly launches specially for solar pumping applications.Compared with existing solar pumping inverters,Goodrive100-PV series improve the usability and performance and extend applicable voltage levels and power range.
Go to YouTube for product video of INVT Goodrive100-PV solar pump inverter.
https://www.youtube.com/watch?v=oirPWWIcHVg&t=19s
Features:
Start or sleep automatically only after being connected to solar panel without setting any parameter.
Include PV over-voltage protection, PV polarity reverse warning, auto-derating against over-temperature etc, extending product's life.
Ensure the solar power tracking efficiency reaches 99%, and keep frequency output stable without any faults and stop even though the solar power is unstable.
Models of 2.2kW or less can be configured with the boost module, which can reduce the cost by decreasing the number (Up to 13 Pieces) of solar panel.
Implement auto switch or hybrid function between solar input and grid input, achieving 24-hour unattended work.
Support GPRS module, which can remotely monitor the inverter by using the APP.