METAL AL M12X1.5 Breather Plug
Featured Product from Shenzhen Milvent Technology Co., Limited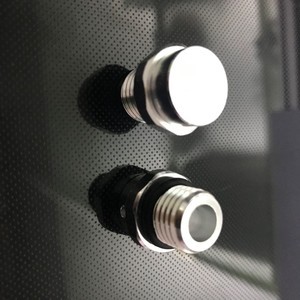 Breather Plug
Thread: M12X1.5 metal Vent Plug
Waterproof, IP66, IP67,IP68
Breatherable
Application:
Lighting, Solar, Telecom, Automotive,Agriculture. WIFI GPS. Outdoor Enclosure etc.
Code: MIV-12MA
Series: Metal Breather Plug
Spec: M12X1.5
Material: AL
Color: Silver
Brand: MILVENT
Model: m12x1.5
Performance:
Pressure equalization and release in order to extend seal life

Prevent condensation

Block contaminants like dust, dirt and debris

Low cost Vent instead of traditional breather plug"