Metal Ventilation Cable Gland with Vent
Featured Product from Shenzhen Milvent Technology Co., Limited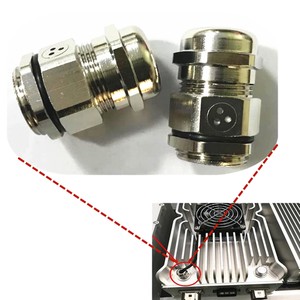 Protect your outdoor electronics with a breathable waterproof cable gland
Milvent® IP68 grade breathable and waterproof cable gland for outdoor electronic equipment provides reliable pressure equalization and protection from harsh outdoor conditions for outdoor lighting, heavy machinery, transportation equipment, security systems and telecommunications systems.
Our patented waterproof and breathable glans are designed for outdoor applications:
l Pressure Relief - Air permeable structure reduces pressure build-up and allows heat to escape from the electronic enclosure, protecting the enclosure seal from premature failure.
l Prevent contaminations:Milvent®material prevents dust, water, sweat, oil and other liquids from entering the enclosure.
l Easy to assemble - no need to make extra holes to add the additional vents in order to save cost for customers' products. And provide the overall reliability of the product.