Milvent M12 Liquid Tight Screw-in Vents
Featured Product from Shenzhen Milvent Technology Co., Limited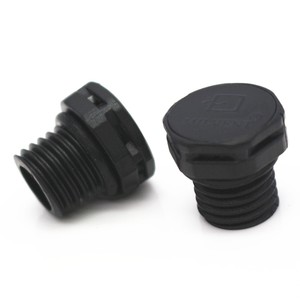 Milvent M12 Liquid Tight Vent Plug is design for venting air and preventing water intake. Through it excellent permeability, Screw-in Vents balance the air pressure difference between inside of housing and environmental condition and low the pressure on seal gaskets, therefore it prolongs seal gaskets service life and improve the reliability of the device.
Performance:
· Pressure equalization and release in order to extend seal life
· Prevent condensation
· Block contaminants like dust, dirt and debris
· Low cost Vent instead of traditional breather plug"
Application:
Lighting, Solar, Telecom, Automotive,Agriculture. WIFI GPS. Outdoor Enclosure etc.