Pressure Relief Vents M6x1.0 for Telecom Product
Featured Product from Shenzhen Milvent Technology Co., Limited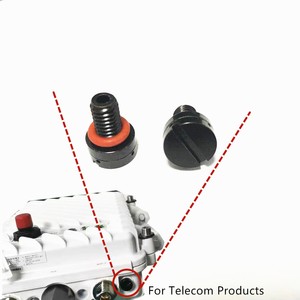 Description:
Milvent Venting Plug for Outdoor Protection Harsh or changing environmental conditions cause pressure changes and it will have issue that stress outdoor enclosure seals to failure, allowing contaminants to enter and damage sensitive electronics.
Milvent® Protective Vents effectively equalize pressure and reduce condensation in sealed enclosures, while keeping out solid and liquid contaminants. MIV-06MB-1ST
can improve the safety, reliability and service life of outdoor electronic devices such as Telecom Products.
One-Slot-Head-Vents
Milvent New M6x1.0 one slot head vents for Telecom Products:
This kindly of Metal Brass in Black Plate Protective Vents Screw-in-Vents M6x1.0 Vent Plug is fit for below application
Application:
Telecom.
Railway Equipment Application.
Product on the sea.
Ourdoor Lighting.
Powertrain, Gearbox