Protective Screw Waterproof Air Vent Plug
Featured Product from Shenzhen Milvent Technology Co., Limited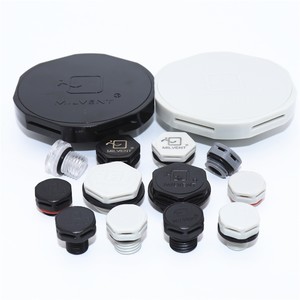 Performance:
Block ingress of wide range of contaminants,from rain and insects to dirt,dust,sand and other particulates,
can diffuse water vapor molecules the microporous membraneIP 68 protection class(2 meters/60 min.) and -40°C to +125°Coperating temp.range.Best to use under the tough environment.
Simple and flat design meets any type of enclosures.
Installing on the side face of enclosures is effective for outdoor use.