Ventilation Cable Gland-IP68
Featured Product from Shenzhen Milvent Technology Co., Limited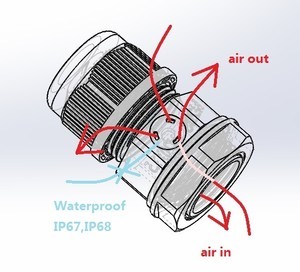 Maintain high airflow in large outdoor lighting or enclosure
Equalize pressure and reduce condensation by allowing air to flow freely into and out of sealed large enclosures.
Prevent lighting condensation.
IP68 protection class(2meters/60min.) and -40°C to +125°C operating temp.range.Best to use under the tough environment.
Reliably Protect sensitive electronics against water and other liquids.
Installing on the side face of enclosures is effective for outdoor use.