AKF392 MEMS Accelerometer ?Digital ?
Featured Product from Shenzhen Rion Technology Co., Ltd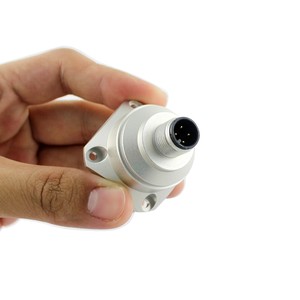 Product Introduce
The AKF392B three axis accelerometer is produced using Swiss patented technology.
This acceleration series can be applied to various fields such as vibration testing and impact testing.The product adopts digital interface output, RS232/485/TTL optional, different address codes can be set, and multiple sensors can be used in series for long distances, which is convenient for multi-point measurement and data analysis. The AKF392B is a monocrystalline silicon capacitive sensor, consisting of a micromachined silicon chip,a low-power ASIC for signal conditioning,a microprocessor for storing compensation values and a temperature sensor. This product has low power consumption, Complete calibration system, solid structure and stable output.The new electronic configuration provides solid-state power for reset, and providing full protection for over-current.In the full range,Typical values for long-term stability and bias of the scale factor are less than 0.1%. This series of products has the characteristics of strong structure, low power consumption and excellent deviation stability, which guarantees outstanding output reliability.
Feature
Three-axis (X,Y,Z)
output: RS232,RS485,TTL
power voltage: 9-36V
anti-impact: 2000G
Size: L50×W50×H38mm
weight: 100g
work temp:-40°C to +85°C
Storage temp:-55°C to +100°C
Excellent deviation stability
Excellent performance (impact, vibration and temperature)
Application
crash record, fatigue monitoring and prediction
wind power generation
Large machinery, engine
armamentarium
bridge
automobile
road roller
Low frequency vibration and automatic monitoring