1.8 inch TFT LCD Display,charging device,UPS
Featured Product from Shenzhen Topway Technology Co., Ltd.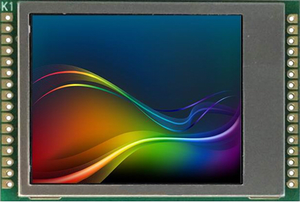 Resolution:160x128
Interface: MCU
Voltage: 2.8V
Temperature: -20°C ~ 70°C
Outline: 53.7mm x 36.6mm x 8.3mm
Size: 1.8"
Active Area: 35.04mm x 28.032mm
Model: LMT018DNBFWD-NDN
8bit parallel interface to MCU. With PCB for easy installation.
Integrated PCB for necessary components and easy installation.
Cost-effective solution for update from monochrome LCD to color TFT display.