Redesign Of An Outdoor LCD Display
Featured Product from Shenzhen Topway Technology Co., Ltd.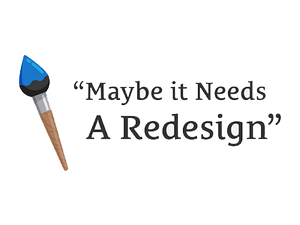 Usually, customers evaluates several LCD display suppliers mainly on price rather than capability and experience. Sometimes it works out, but a lot of time they end up with design flaws and bruised reputation.
The Situation
One of our customer ran into this situation. Their product is an outdoor EV charging terminal. Nature throws all kinds of punches onto it, such as rain, ice, snow and extreme temperatures. The customer's previous supplier led them believe resistive touch was a good solution for rain, snow and glove touch. Also, the solution didn't include measurement against UV light.
After a period of time, the customer started getting defective products. Touch screen was no longer responsive. For a business, brand name is paramount. Inferior product design and quality will impact that.
The Redesign
The customer came to Topway, looking for a solution to redeem their brand name. Topway has been working in LCD display industry for 20+ years, which brings us the know-how and experience to anticipate issues before they show up. Our engineers had several discussions with the client about what was important to them, and made product change suggestions based on our knowledge in outdoor market for LCD application.
Firstly, we replaced resistive touch with capacitive touch. Even though resistive touch works in outdoor environment. Its construction decides resistive touch is susceptible to environment factors. Resistive touch has a plastic top layer, which will degrade over time. On the other hand, projected capacitive touch (PCAP) TFT LCD has a conductive layer under cover glass's protection. And it works well with water and glove touch.
The second thing we worked on was cover glass. We put a 3mm optical bonded cover glass on top of TFT LCD screen, with etched anti-glare treatment. The cover glass brings extra protection to LCD screen, and optical bonding improves TFT screen's clarity and brightness. Etched anti-glare makes sure we have permanent anti-glare result over time.
Lastly, we incorporated outdoor graded components in the TFT LCD display, such as UV resistant polarizer and bonding material.
The Result
We quickly delivered fully compatible samples to the customer. They tested the samples in the field and was very happy with the outcome. Topway gained yet another happy customer.
At Topway, our engineers work side-by-side with our customer to understand the all-around factors of the end product. Early involvement and working closely with customer help us form suitable display solution and reduce overall cost. Cutting corner in your LCD display design may seem to yield lower initial cost. But it may lead to longer term problems. Those problems will damage your reputation and relationship with your customers.
Let us know if you have any question or need our help on finding the right LCD display.